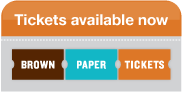 MothersDayTour.brownpapertickets.com
The historic Castle Green invites you to experience it on a more intimate level than usual. Situated between Raymond Avenue and Fair Oaks Blvd., at the gateway to Old Pasadena since 1898. Designed by Frederick Roehrig in an alluring mixture of Moorish, Turkish and Victorian style. The building is one of the most important and unique icons in all of Southern California. Certainly, the most exotic place in Pasadena.
The salons, library (Bridge of Sighs), sunroom, ballroom, halls and original elevator provide a completely unique experience for visitors. Once a luxurious escape from the cold winters of the East and Midwest, some tour-goers claim to have heard haunting laughter and old music coming from unknown sources.
The building is one of the most rare of all National Historic Places because of its model of self-sustainability. While many beautiful old buildings throughout the United States fall victim to the inability to raise funds to support their restoration, the Castle Green has been able to keep itself looking beautiful through a residential strategy.
The residents of the Castle Green rent or independently own their apartments. The fees they pay (HOA)  in combination with the revenues raised from events and tours provide for the cost of its restoration. It is not easy to live at a place that must ask its residents to sacrifice privacy at times to enable fundraising events, but the public is grateful and that, for many, is worth the effort.
This tour will be a self-guided one. It will include the ground floor, parts of the basement, the stunning rooftop view, the penthouse and some very well appointed private apartments, allowed at their owner's discretion.
Light refreshments will be available on the lovely veranda. Please enjoy yourself and know that your support of this building is a very worthy cause. Preservation of the Castle Green is appreciated in the present and sets an example for generations to come.
/dp